Since March 2020 life as we know it has changed forever due to the infectious, deadly coronavirus COVID-19
To read the latest information see the Secure NT website
From Friday 1 May some restrictions will begin to ease.
See the NT Steps to the New Normal 
Local businesses are adjusting to the 'New Normal', please check with the advertised  contact for any updates or changes to an advertised service.
Aborted Jesus Milkshake
by Mitchell Williams
(Darwin)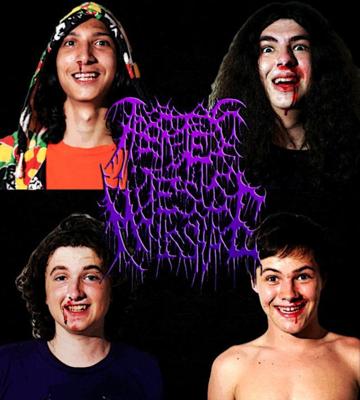 ALL AGES FUN!
Hello Darwin!

We are Aborted Jesus Milkshake.

Darwin's Premiere Brutal North Coast Blackened Deathgrindslamcore band slash comedy troupe slash hip hop outfit slash DJs.

Not only are we entertaining, we're cheap as free. Rates may differ for alternate services and any personal requests can be negotiated prior to your event.

In our illustrious career we have opened for many national artists and gained notoriety on the internet for being strange, upsetting and fun.

Enquiries can be directed to our Facebook page or email us at

abortedjesusmilkshake@hotmail.com

www.facebook.com/abortedjesusmilkshake