Darwin Wildlife Park
Visit the Darwin Wildlife Park at Berry Springs to see Northern Territory wallabies, crocodiles, pelicans and the resident wildlife park Goanna in Australian bushland settings.
Only about an hours drive from Darwin, the Territory Wildlife Park is right next to the popular Berry Springs rock pools and the combination makes an ideal days outing.
Drive down the Stuart Highway, past the turn off to Kakadu and then turn right a few k's further on to Cox Peninsular Road to Berry Springs.
The wildlife park is on the far side of the store and school on the right side of the road. View Map here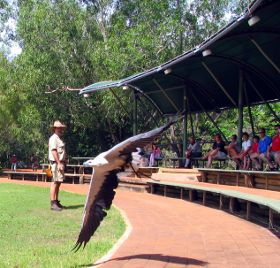 Birds of Prey Display
Time your visit to see one of the highlights of the park.

Twice a day at 11.00am and 2.30pm there is a display of free-flying birds of prey demonstrating their natural behaviours (weather permitting).

Check the days itinerary when you arrive for other events such as feeding the barramundi, the Wild Discovery Talk at the Nocturnal House and other events which may be provided.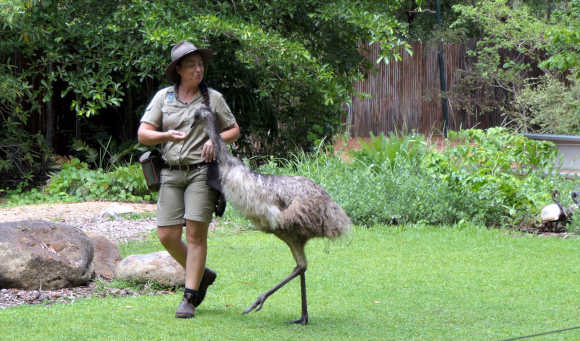 A friendly Emu helps with the bird display.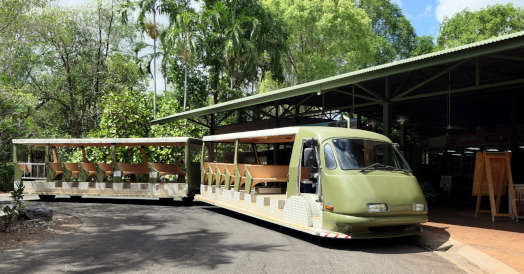 The train provides transport around the park.
The park is quite large and there is a small train to take people around to the many aviaries, aquariums and enclosures.
When you are finished, simply call in next door for a swim in the cool fresh water of the Springs.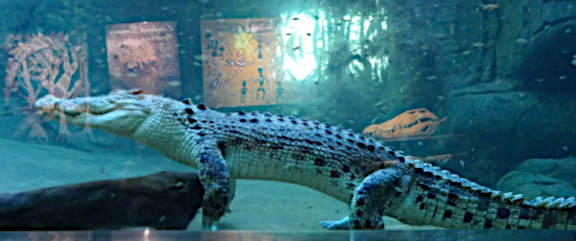 Crocodile in the walk through aquarium
The glass aquarium gives a view of a crocodile that would be better not seen if you were swimming.

Large saltwater crocodiles are found in all the coastal waters of northern Australia, so swimming is out of the question , except for protected areas like the Berry Springs rock pools.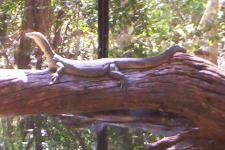 Australian Goanna
The park's resident goanna soaks up the sun on a convenient branch in his enclosure.
These are Australia's biggest lizards, closely related to the Komodo Dragons found in the Indonesian islands of Komodo, Rinca, Flores, Gili Motang, and Padar.
.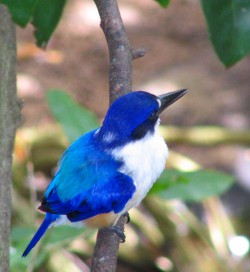 Blue Kingfisher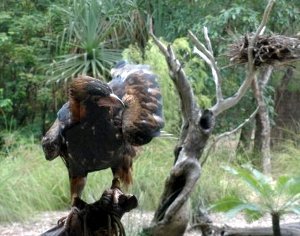 Wedgetail Eagle
Pelicans
The Northern Territory has one of the largest populations of different bird varieties in Australia, and the park is home to parrots, water birds, eagles and many other native birds.


The walk through aviaries and natural bushland setting make this a real experience of Australia's wildlife.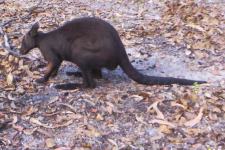 Black wallaby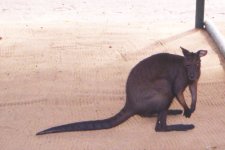 Wallabies are a favourite with kids.
Northern Territory Wildlife Park
Read here for full details on entrance fees and opening times.


Click here for a printable version of the wildlife park map.

View Territory Wildlife Park in a larger map
---
Return from Darwin Wildlife Park to Enjoy Darwin Home.
---