Nightcliff Seabreeze Festival 2015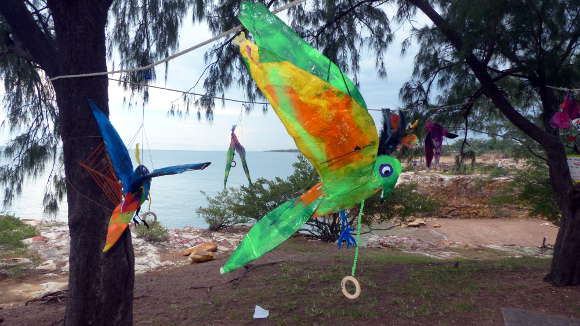 Flying in the sea breeze at the Jetty Art Space
The Nightcliff Seabreeze Festival will provide a fun filled day of FREE entertainment on Saturday 2nd May 2015. There will be prizes to be won, dances to watch and songs to be sung in this Nightcliff Community Festival under the palms along the cliff tops.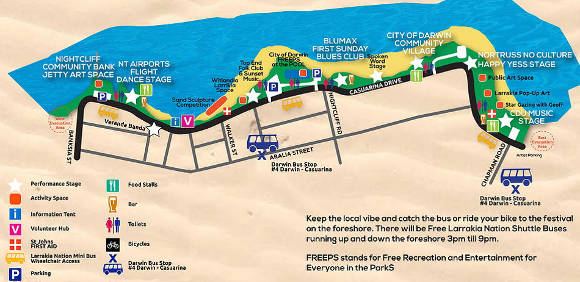 Click for large Seabreeze Festival map
From 2.00pm to 10.00pm Lots of entertainment along the bike track, from the Jetty around to the Rapid Creek Bridge.
Come to the Foreshore from 2pm Sat 2nd May to see: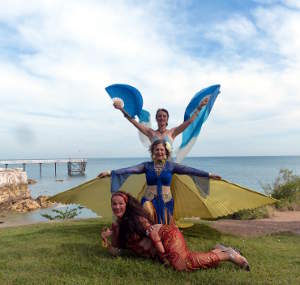 Seabreeze clifftop dancers
Campfire Acoustic Jam
Jetty Artspace
Dance Stage
Happy Yess
Millner School Interactive Turtle Installation
Public Art with NO Culture
Top End Folk Club
City of Darwin's FREEPS at Nightcliff Pool
Sand Sculpture Competition
Blumax First Sunday Blues Stage
Spoken Word Stage
Community Village sponsored by Country Solar NT and Ichthys Project
Larrakia Arts in the Long Grass Exhibiton & inaugural opening of the 'House of Thongs'
CDU Music Stage
---
Nightcliff Bank -Jetty Art Prize

Jetty Art Prize Winner

All our winners are seleted by Community Votes
Nightcliff Community Enterprises Ltd have announced the winners from the Jetty Art Space Community Choice Awards!!!! Thanks guys! Congratulations to:
Chelsea Moore
Dana Duncan
Karen Fletcher
Anula Primary School
Holy Family Catholic School
And all the little ones mentioned in their post in the childrens categories!!!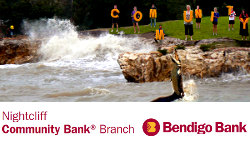 Sponsored by Nightcliff Community Bank $1000

OCTOPUS: Multi Media*

Sponsored by Ally's Barber $100

STING RAY: Bogan Art*

Sponsored by The Groove $100

HERMIT CRAB: "In need of support" Community Members*

Sponsored by Nightcliff Post Office $100

JELLY FISH: Primary School*

Sponsored by Bruce's Chicken $90

STUDENT CATEGORIES

STAR FISH: Under 8 Years old

DOLPHIN: 8 -13 Years old

SHARK: 14 -18 Years old

Thank you to our Student Prize Sponsors
Savvas Footwear,
Nightcliff 5 Star Supermarket
Nightcliff Fish and Chips

For more information please contact;
secretary@ncelboard.net


seabreeze program
Seabreeze Dancers
---
Return from Seabreeze Festival to Enjoy Darwin Home.
---