Nightcliff Seabreeze Festival 
Seabreeze is back again in 2023
Friday 5th - Sunday 7th of May, 2023.
Details will be added as they come to hand.

Seabreeze Festival 7 & 8 May 2021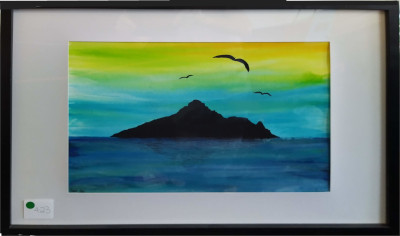 Shruti won the Under 18 section
Heath was runner up in the Under 13
Flying in the sea breeze at the Jetty Art Space The 2020 Artspace Competition will be online only
The Jetty ArtSpace  Competition will again feature Community Choice Prizes of $3000 for each of the Individual Open Section and the Schools Open Section.
Read more about the Jetty Artspace Competition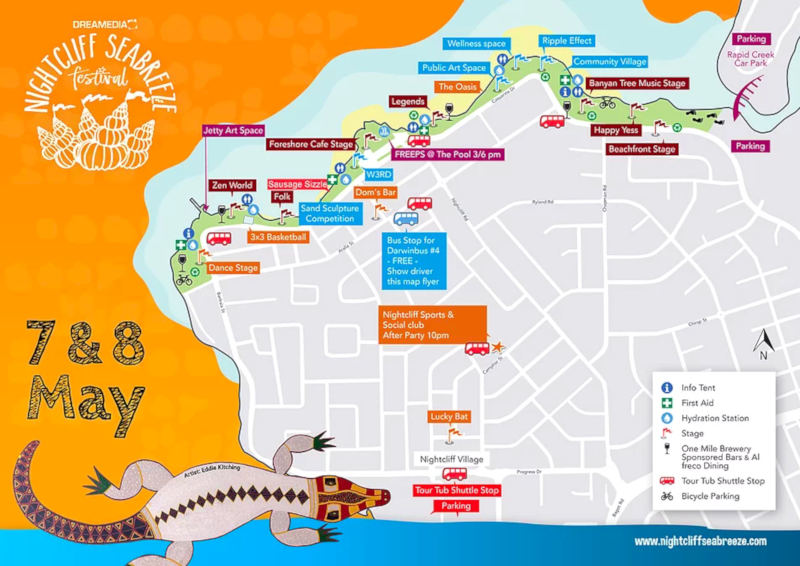 2021 Seabreeze Festival Map
2021 Seabreeze Festival Program

Read about previous years competitions below
Seabreeze Dancers
Sunset Park Music from 5pm on Friday was a new feature in 2019.
The Dance Stage will be open, dance groups will be showcasing, visual arts will be highlighted and al fresco dining with our food & drink stalls will be in full swing!
Then on Saturday 11h May the Nightcliff Seabreeze Festival will provide a fun filled day of FREE entertainment.

There will be prizes to be won, dances to watch and songs to be sung in this Nightcliff Community Festival under the palms along the cliff tops.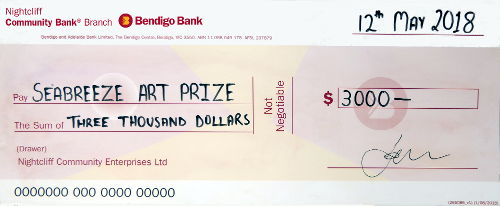 Enter the Nightcliff Community Bank Jetty Artspace Competition for a chance at a Community Choice Art prize of $3000.00
There will be two Community Choice prizes in 2021, one for individual artists and another for schools or groups.
See Details for entry at www.nightcliffcommunity.com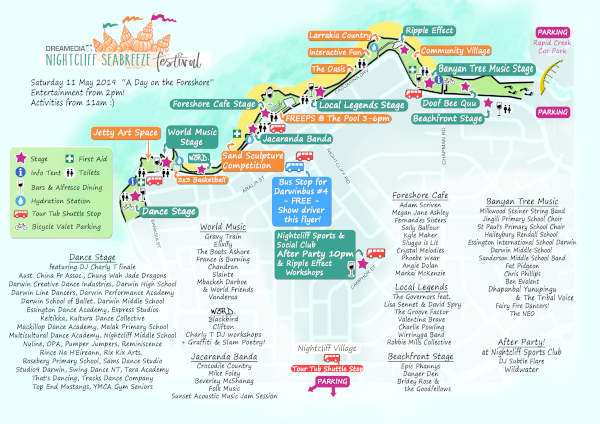 Click for Large Map and Traffic Directions
Nightcliff

Community Bank- Jetty Art Prize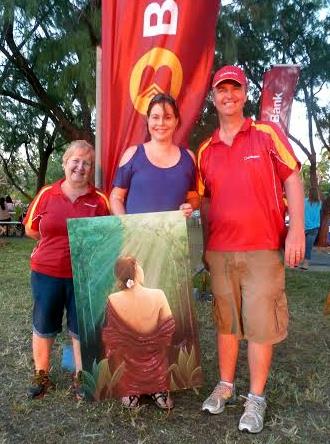 Jetty Art Prize Winner

The Community Choice prizes are selected by Community Votes.
Everyone will get a chance to vote on the day at the Jetty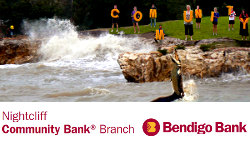 2019 prizes.
Nightcliff Community Bank® Branch 
 Sponsor of the Jetty ArtSpace Gold prizes 
Community Choice Individual Artist Gold $3,000
Community Choice Individual Artist Silver $250

Community Choice School/Group Gold $3,000
Community Choice School/Group Silver $250
Silver prizes sponsored by;
Katherine Regional Community Bank® Branch
Coolalinga & Districts Community Bank® Branch

All Community Choice prizes are determined by public vote on the day.
More Artspace sponsors from previous years.
From 1.00pm to 10.00pm there will be lots of entertainment along the bike track, from the Jetty around to the Rapid Creek Bridge.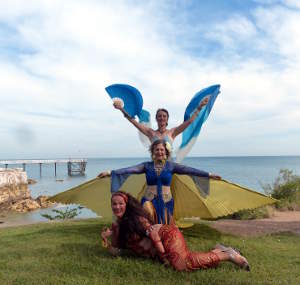 Seabreeze clifftop dancers
Expect to see many of the favourites from previous years ;
Campfire Acoustic Jam
Jetty Artspace
Dance Stage
Happy Yess
Millner School Interactive Turtle Installation
Public Art with NO Culture
Top End Folk Club
City of Darwin's FREEPS at Nightcliff Pool
Sand Sculpture Competition
Blumax First Sunday Blues Stage
Spoken Word Stage
Community Village sponsored by Country Solar NT and Ichthys Project
Larrakia Arts in the Long Grass Exhibiton & inaugural opening of the 'House of Thongs'
CDU Music Stage
---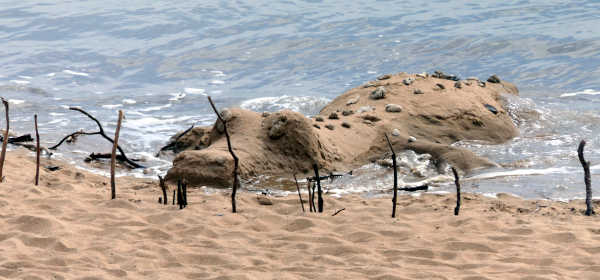 Sand sculpture crocodile fights incoming tide 2018
---
Return from Seabreeze Festival to Enjoy Darwin Home.
---