Darwin Community Forum
A community forum to allow discussion of the issues and developments in the Darwin area.
Anyone who has seen the changes of the last 20 or 30 years will know how much things can change. With more major developments coming, what will the Darwin of the next 20 years be like.? Inpex and other offshore gas developments, an expanding defense presence, a possible move towards statehood and a changing climate are all on the horizon as we move forwards.
As Darwin grows, will we get it right?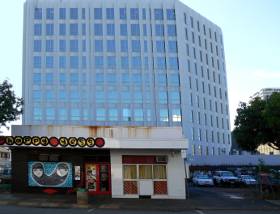 Building Darwin -the old and the new
---
Darwin Community Forum

We welcome any opinions and ideas which add value to the community discussion of topics relevant to the people of the Northern Territory.

This a family friendly website and anything considered offensive will not be published. Contributors must include a name and full contact details however you may request that these details are not published.
We reserve the right to edit or reproduce any contribution.

Please note this online forum is provided by enjoy-darwin.com as a community service. The opinions expessed here are those of the contributors.

Read other projects here.
Click the links to read and comment on proposals that have already been submitted.