Darwin Tourist Attractions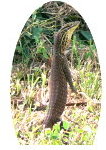 These are things to do and the Darwin Tourist attractions you will not want to miss if you are visiting.

They are all within a short distance of the airport and the city center, most are on a public bus route and many can be seen on a stroll around the CBD.
A Google map of Darwin is loading below for your convenience.
---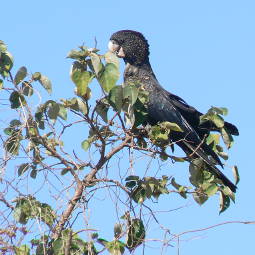 Black Cockatoo

Getting around Darwin - some options:
Walk. Good for the heart! Remember this is a tropical climate so dress appropriately, wear a hat and carry water.
 Guided walking tours with local guides providing 2 hours of commentary on Darwin's history and Aboriginal culture can make the city come to life for you.

Riding a bicycle can extend your range and joining a guided bicyle tour is 3+ hours of good fun.
 Take a Taxi. Ask a local for the nearest Taxi rank or ph 131008, 132211 or 131924

Use a Public Bus - they are air conditioned, cheap and cover Darwin pretty well.

 Rent a car for maximum convenience

Take the Tour Tub. This Darwin tourist bus loops around 10 locations on the hour from 9am to 4pm. $30 allows you to use the bus all day.
 Take a sunset cruise on the harbour in a historic pearl lugger or visit Mandorah across the bay.

Darwin Tourist Freebies;

Lyons Cottage (British Australian Telegraph House)
Nightcliff Bike Track
Northern Territory Library
Parliment House
The Esplanade


Jingili Water Gardens




Nightcliff Bike Track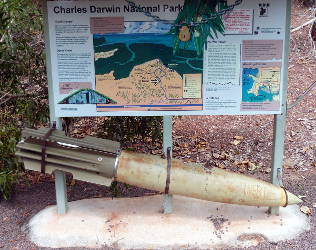 Charles Darwin Park information board
Charles Darwin National Park is close to the city and free to visit. The park includes Amunition bunkers from the war, bush walks and access to important harbour mangroves.
A visit to any of the local Darwin Markets is also free, but I'll bet you spend some cash when you smell the many exotic food stalls that operate at these markets :)
Local art, crafts, music and traditional Aboriginal paintings ensure an interesting visit to any of the markets.
And if you feel like cooling off with a swim, check here for a convenient swimming pool. If you would like a swim in beautiful tropical bush rock pools, the closest to Darwin are at Berry Springs, about 40-50 minutes drive away and right next door to the Territory Wildlife Park
Darwin is a place that encourages you to forget formalities, kick your shoes off and relax. A modern city with a youthful population who know how to work hard and play hard. The home of the Beer Can Regatta and the Darwin Rocksitters Club is a place where formality is taken with a grain of salt.
Read this delightful story of a 4000 kilometre trip to fulfill the dream of a barefoot wedding on Darwin Harbour.
These charge an entrance fee;
---
---
Essential information for Darwin Australia
Click here to return Home from the Darwin Tourist page.
---