Berry Springs
Berry Springs is known for the Territory Wildlife Park and the popular natural spring water swimming pools in the Nature Park.
It is a growing rural village a short drive from Darwin and close to Litchfield National Park.
Driving from Darwin, turn right off the Stuart Highway at Cox Peninsular Road to find Berry Springs Village about 14 k's from the highway. 
The first thing you will see is the new Tavern on the hill on the left, along with a new fuel stop and Mechanic's workshop.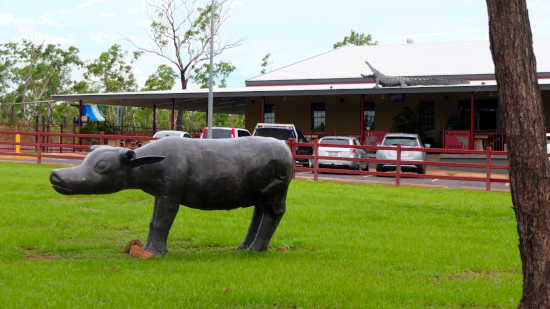 Berry Springs Tavern with it's buffalo and crocodile standing guard.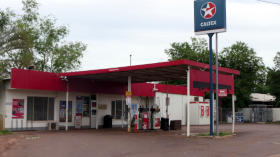 Berry Springs Store
For many years the older general store and service station provided for the many visitors who drove from Darwin for a swim in the  cool waters of Berry Creek.
An old WW11 weir across the creek provided some deep water and some protection from crocodiles.
Cool spring waterfall flows into the swimming pools
Swimming in the Nature Park pools is usually open from May through to November. Wet season rains turn this into a dangerous torrent, but the picnic facilities remain open. Rangers actively monitor the park for safety.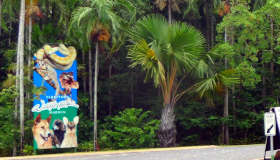 Territory Wildlife Park Entrance
The Territory Wildlife Park is the main tourist attraction at Berry Springs  and sees a constant stream of visitors.
Walk through aviaries, nightlife displays, aquariums, reptiles and crocodiles are all on display.
A new shopping village serves the growing number of people who prefer the quiet rural life this area affords.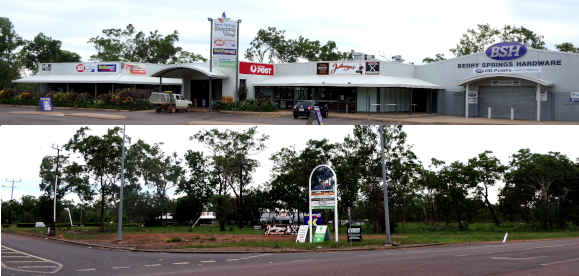 Berry Springs Retail Village is off the main road on the corner of Doris Rd.
Berry Springs Village 
Arafura Medical Clinic

08 8988 7500
8.00am - 6pm Weekdays

9.00am - 2pm Saturdays
Berry Springs Hardware
08 8988 6085
8.00am - 6pm Weekdays

8.00am - 5pm Saturdays
9.00am - 3pm Sundays
Country Wellness Pharmacy
08 8988 6575
9am - 6pm Weekdays
9am - 3pm Saturdays
Ph to Ask Sundays & Holidays
GR8 Hair & Beauty Salon
08 8988 6976
Gary Higgins MLA
08 8999 6432

Johnny's Cafe
08 8988 6899
Berry Springs Recreation Reserve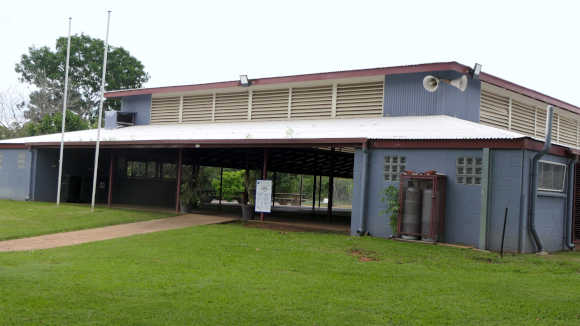 Berry Springs Community Centre
Recreation Reserve playground
The Community Centre and football oval provide a focal point for local activities.
From March to December a community market is held here on the last Sunday of the month.
---
Return to Home page from Berry Springs
---