Since March 2020 life as we know it has changed forever due to the coronavirus COVID-19

Local businesses are adjusting to the 'New Normal', please check with the advertised contact for any updates or changes to an advertised service.
Alex Smith - with Bob Spencer & Adrian K
by Adrian K
(Sydney)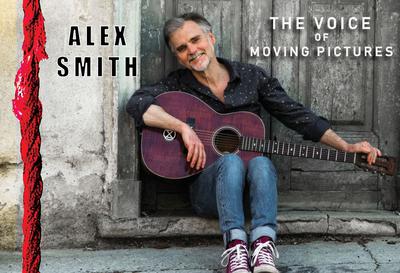 M@SM presents

FRI 17 July : 7.30pm streaming into your lounge room
ALEX SMITH

with Bob Spencer - guitar
Adrian K - elec violin

Tickets to the live stream available here:
https://zenn.net.au/

Lead singer of seminal Australian Band 'Moving Pictures', Alex Smith will perform his new album 'The Thread' & celebrate the songs & artists that shaped his youth.

As the younger brother of talented Blues Guitarist, Gypsy Dave Smith, Alex grew up listening to the music of artists like Muddy Waters & Brownie McGhee filtering through his bedroom wall. That deep connection with the rhythms & power of the blues, morphed on to form the backbone of his musical tastes and performance style.
His smooth rock style & original new music, reverberates with his experience of life lived at full-tilt down through the decades.

Bob Spencer - from Skyhooks to the Choirboys to Rose Tattoo this guitarist needs no introduction
Adrian K - Electric Violinist - has appeared as solo instrumentalist on TheVoice, led orchestras for Sir George Martin, Al Jarreau

https://www.youtube.com/watch?v=teK7i7FGysA
'What About Me'

please remember these concerts are the only available income stream for working musicians


Join in and write your own page! It's easy to do. How? Simply click here to return to Musicians.