Darwin AFL Teams
The Darwin AFL Teams - Australian Football League- play in the wet season when southern football has it's off season.
Northern Territory Football League (NTFL)
The local Darwin teams are listed here.

Buffaloes
Darwin Buffaloes
The Darwin Football Club was established as the Warriors Football Club in 1917 and is one of the three founding members of the NTFL. Now it is known as the Darwin Buffaloes.
Home Ground: Football Park, Marrara

Nightcliff Tigers
Nightcliff Tigers
One of the oldest teams in the competion, originally the called Works and Housing Football Club and renamed the Nightcliff Football Club in 1963/64
Home Ground: Nightcliff Oval

Palmerston Magpies
Palmerston Magpies
The Palmerston Magpies Football Club was borne initially from the re-location of the North Darwin Football Club to the city of Palmerston in 1995/96.
Home Ground: University Oval. Charles Darwin University, Palmerston Campus.

Southern Districts Crocodiles
Southern Districts Crocodiles
Based in the rural area, Southern Districts won its first league premiership under the coaching of Mark Motlop (1997/98).
Home Gound: Norbuilt Oval within the Freds Pass location, directly behind the old oval.

St Marys
St Marys
Saint Marys Football Club was formed in 1952 for the 1952/53 season. Captained by the popular entertainer Ted Egan, St Marys won their first Premiership in 1954/55, the first of 41 Grand Final appearances to the end of the 2007/08 season.
Home Ground: Football Park, Marrara

Tiwi Bombers
Tiwi Bombers 
Tiwi Islanders are well known for their passion for Aussie rules. The two islands, Bathurst Is and Melville Is, only have a total population of around 2,600 people yet they support a Football League of their own , with eight teams playing for the local Premiership.
The Tiwi Bombers have played with the AFL NT since 2007, making the finals in 2007 & 2008 and the Grand Final in 2009, to lose by only 10 points

Wanderers -the Eagles
Wanderers -the Eagles
The Wanderers Football Club was formed in 1916 and is a founding member of the original NTFL.
Home Ground: Football Park, Marrara

Waratah Warriors
Waratah Warriors
Formed in 1964, the Waratah's will field 9 teams in this years NTFL competition: 2 x U13, U14, U15, U16, U18, Women, Reserves and League 
Training at Gardens Oval.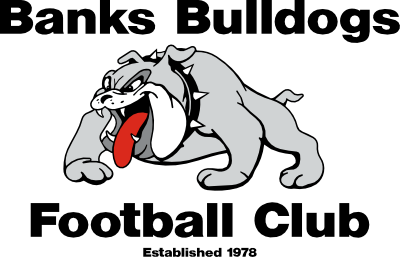 Banks Bulldogs
Banks
The Banks Bulldogs Football Club was established in 1978 as a founding member of the Carlton United Sunday competition, the forerunner of the Northern Territory Football Association being formed in 1982, in recent years becoming known as TEAFA. Last season the TEAFA merged with the NTFL forming a three tiered competition.

Tracey Village
The North Darwin team in the  Carlton United Sunday Competition was the precursor of the team that would eventually become the Tracy Village Razorbacks. 
Click here for listed NTFL Games 2017/18
---
Return Home from Darwin AFL Teams to Enjoy Darwin home.

---