Since March 2020 life as we know it has changed forever due to the coronavirus COVID-19

Local businesses are adjusting to the 'New Normal', please check with the advertised contact for any updates or changes to an advertised service.
Darwin Chorale

(Darwin)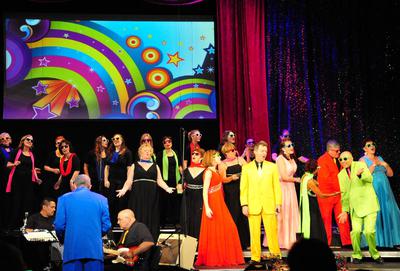 Want to sing in a choir? DARWIN CHORALE welcomes new members!

For over 30 years Darwin Chorale has been acknowledged as the pre-eminent choir of Darwin and has enriched the community with a variety of quality music ranging from the great classical choral works to music theatre favourites including last year's sell out performance of Jesus Christ Superstar. Gospel and jazz concerts bring a lighter tone, as do the very popular cabarets such as Baccarat, Billy Joel and Elton John, and this year The Beatles!

The Chorale's annual commitment to community events such as Bombing of Darwin, ANZAC Day and Police Remembrance Day has been a core part of Darwin's history. The Chorale often engages its own orchestra, but also has a long history of collaboration with other community groups such as Darwin Symphony Orchestra, Australian Army Band Darwin and Arafura Wind Ensemble.

Darwin Chorale's Music Director, Mr Michael Loughlin, is an internationally trained and experienced, award-winning music director and conductor who brings this wealth of experience to lead the choir.

Bonus: Each rehearsal the choir spends the first 10 minutes learning about music and reading music!

Music Director: Mr Michael Loughlin
Performance Manager: Annette Gore

Contacts
E: darwinchorale@gmail.com
m: 0408 036 252
w: www.darwinchorale.org.au


Join in and write your own page! It's easy to do. How? Simply click here to return to Musicians.