Since March 2020 life as we know it has changed forever due to the coronavirus COVID-19

Local businesses are adjusting to the 'New Normal', please check with the advertised contact for any updates or changes to an advertised service.
Darwin was a great place 1959-63
by Di
(Perth)
Lived on the RAAF base, first in an old donga where geckos ran over the metal bed head at night, once mum scooped a scorpion into the copper fire, as it wandered through our home. There was a gap at the bottom of the walls of the donga so you could just hose through.

Lady across the road had a snake in her kitchen cupboard, all part of life in the territory. We moved next to half a corrugated igloo house, with fruit trees that would have the fruit bats busy at night. There was so much koonai grass, (taller than a man), this would be burnt off every now n then, that would upset the snakes!

Finally we moved to a brand new stilt house on the base it was amazing. We have 500 b/w slides of our time in Darwin n travelling through central Australia in a Morris minor, 3 kids in the back n Mum n Dad in the front. The time we travelled on the old Ghan n the air conditioning broke down because it was too hot. Our trip in the Morris to Jedda country, the road was all dirt n big rocks.
Amazing stuff.
Join in and write your own page! It's easy to do. How? Simply click here to return to Darwin History.
Ray venner aka Ray stewart
by Ray venner
(WA)
Arrived around 1959 as a 3 year old with mum and dad lived on boats in harbour and mindal beach area allso lived at Frances Bay for a few years last lived at Humpty Do went to darwin primary school and later Darwin high school. LEFT Darwin in 1973 to move to Geraldton wa. Miss Darwin every day lost of wonderfull memories growing up there such a awesome place 😥
Join in and write your own page! It's easy to do. How? Simply click here to return to Darwin History.
Cowboy land
by Ken tomsett
(Portugal)
I was I Darwin in 1965 ...memories ;
No TV .... only entertainment was the local nurses at the hospital

Police on horses charging down the main road and bar fights with guys flying backward through the swing doors ...

Going to a party any night in private houses ... just turn up having heard a barbi was on and pay a few bucks for the steak and stubby

One guy turning up with a ball and chain padlocked to his ankle

Picking up an Abo Gin girl outside the don bamboo bar covered in blood ... ausi guy tells me to put her back in the gutter because she will follow me home if I help her ( I still helped her and she didn't follow me home )

All the Abo females were called Gins ....


Funny trucks with the indicators being big metal arms with a glove on the end

Ice cream parkour in middle of knowhere...

Diving out of high trees into a lake

Bombing runs in RAF UK an aircraft

Having a great time

Ps. The term Gin was not considered derogatory .... it's just what everybody said
Join in and write your own page! It's easy to do. How? Simply click here to return to Darwin History.
Darwin 1956
by Alan COWELL
(Mudgeeraba Qld)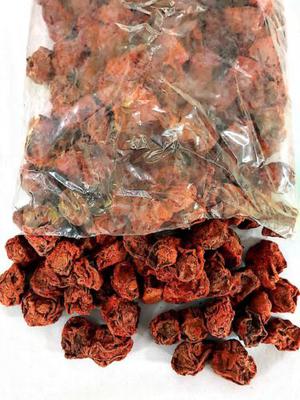 Editors note - salty plums from www.saltyplums.com for those who are wondering what the heck they are!
Hi My name is Alan, my parents came to Darwin in 1955 from Bowen NQ, I was born 1956 - Darwin Hospital.

My father worked for the Dept of Civil Aviation as a Ground Technician looking after the Generators , vehicles , etc at the Darwin Airport. He would often go out to other airfields in NT. Repairing bulldozers etc.

We lived at. Parap and Nightcliffe. My father also won a boat in a fishing competition, still have the Newspaper clipping. His name is Horrie Cowell. Does any one remember the Cowell family?

I also remember eating salty plums and star fruit and also drinking milk made from powder.

We lived in Darwin for a few years until my father was transferred to PNG,and then transferred back to Australia to Adelaide where he later retired from the DCA.

Loved my time growing up in Darwin. And also going to the Parap swimming Pool.
Join in and write your own page! It's easy to do. How? Simply click here to return to Darwin History.