Since March 2020 life as we know it has changed forever due to the infectious, deadly coronavirus COVID-19
Darwin is currently fighting to prevent the spread of this disease with almost every aspect of normal life affected.
As governments everywhere restrict everything from international travel to any local activities which allow the virus to spread,  only essential and necessary activities are permitted.
To read the latest information see the Secure NT website
Darwin North RSL Club
by Kirsty
(Marrara)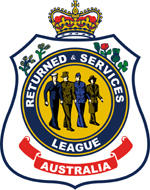 Welcome to Darwin North RSL Sub-Branch

RSL Service Membership is available to people who have previously served or are currently serving, at least 6 months, in the Australian Defence Force or its allies. Free membership is offered to serving ADF members, Regular and Reserve, who are not already RSL members.

The Darwin North RSL also has social membership for non defence personnel.

The Darwin North Sub-Branch is located on Batten Road, Marrara. It is an active club with veteran and community involvement.

The club provides a friendly family orientated evironment for all ages.

Come along on Friday evenings to enjoy Bill Roy with his camp fire songs in our gun garden.

Also on Saturday 13th August we have an Elvis tribute show on with a buffet dinner the cost for entry is $40 per person


An Affiliate category exists for relatives and those who are interested in assisting the RSL, enquire at Sub-Branch.

If you would like further information please feel free to contact us on (08) 89450701.