Decorative Card Design
by Louise
(Darwin)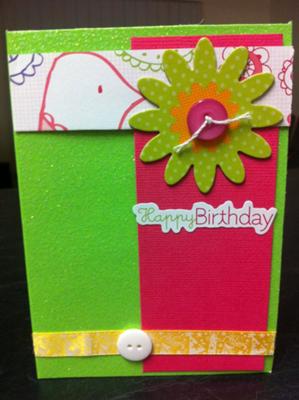 Decorative Card Design produces hand crafted cards for all occasions. I can customise cards to suit individual needs, and no two cards are ever the same!


I will happily work with you to create a design you may require!
Im 22 years old, and work from the comfortable living room of our home in Darwin, Northern Territory, Australia.
I make cards as a hobby on weekends and afternoons, as I work full time during the week in another position! It makes life busy but I wouldnt have it any other way.
You will never have to worry again about giving somebody a card they have already been given by somebody else!
Most cards sell for $3.00, with some more complex designs selling for $5.00. I also make hand crafted gift tags.
You can search for us on Facebook or send us an email -
decorativecarddesign@hotmail.com