Free Video Tour

Watch the videos to see exactly how to build a real business online.

SBI Video Tour opens in new window
How to build a website that makes money for small business or home based business.
A Marketing Website is much more than simply an online version of TV, newspaper or yellow pages advertisements.
A website can provide your business with much more and at a fraction of the cost.
Every business owner is aware of the huge impact the internet is having, with companies like Amazon, Google and e-Bay changing the very nature of business operations.
Can you imagine your business remaining competitive without using phones? As broadband becomes a universal medium, the same question will apply to the Internet.
A Marketing Website will allow you to;
Reach more customers.
Diversify into new products.
Build trust with existing customers.
Provide much more information to customers.
Maintain contacts through email and ezines.
Build your status as a leading business.
However building a successful website is also much different to designing an ad for other media. Until now this has been a daunting task for most people who do not have a PHD in programming languages or even much experience in building anything for the internet.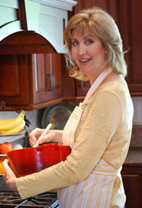 Work from home mums
Now advanced technology makes it possible to build a professional website without professional programming skills and beat the programmers at their own game.

Crystal, a non-techie, turns her passion for cooking into a successful online business.
In fact many business savvy webmasters are finding they can improve their efficiency and deliver a better product by using this technology.
To see how to design a website from scratch, watch this SBI Video by clicking on the link below. Even if you don't understand all the technical terms used ( there aren't many) you will see how important it is to build a site correctly.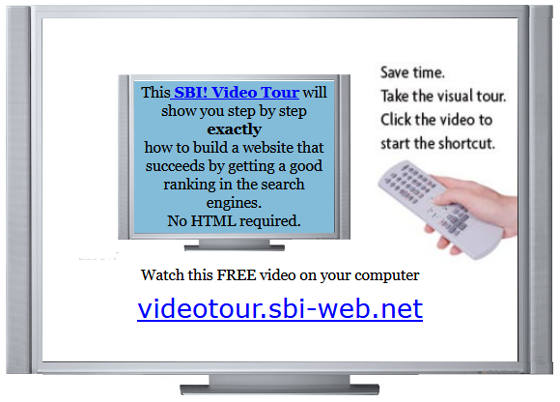 Watch the Video To see step by step.
Which suits you best?
You want the website built for you.
You want initial help and training to build
and maintain your site.
You just want the SBI program and you'll DIY
with the training supplied.
Darwin residents only - 2 hours FREE consultation
on how to make the most of the internet for your business.


I have removed the phone as the quantity of spam calls has made the number unuseable. If you send an email through the contact form below I will provide a mobile number to call me direct.


email. . . . .click here for contact form

Darwin, Australia.
www.enjoy-darwin.com
Cost efficiency and results are vital to the success
of any small business.
While it is possible to do research and development for a website using free tools, we recommend using the SoloBuildit program for the following reasons;
Price is very low and includes domain name registration
and web hosting (which has to be paid for anyway.)
Your site can be built without knowing html, php or other
programming languages.
Templates and an editor allow you to build pages, forms,
email autoresponders, a blog and other items efficiently.
It provides the research tools in an easy-to-use format.
The Sitesell proprietary data bank provides a check against
figures from Google, Yahoo and others.
Sitesell analyzes each page on your website for
search engine compatibility.
Your pages are automatically submitted to major search
engines correctly.
All the vital statistics you need to analyze how your site is
performing are automatically collected.
If preferred, proprietary software such as Dreamweaver,
Front Page etc can be used seamlessly with SiteBuildit.
Earn commissions from sales of SiteBuildit made from your
website.
Whether you build the site yourself or we build it for you,
maximum efficiency and the best results are gained by
using SoloBuildit.
---
Return from Free Video Tour to Enjoy Darwin Home
---