Since March 2020 life as we know it has changed forever due to the coronavirus COVID-19

Local businesses are adjusting to the 'New Normal', please check with the advertised contact for any updates or changes to an advertised service.
Jezzzas amazing catches
by Jeremy
(Darwin, nt. )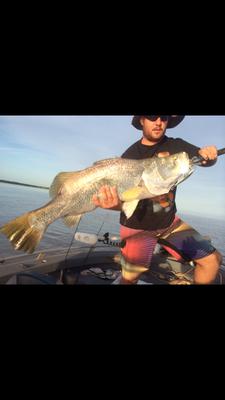 With great difficulty. Words can't express so just view the pics.

I collapsed with pure joy and exhaustion after Landing my first meter barra last weekend at shady camp with the boys. It's was amazing!!!

Also caught that weekend was numerous threadies the biggest was 105cm threadfin, 123cm Spanish macky and much more. Such as grunter, huge queenies, mud crabs and cods. If there was space I would attach all photos.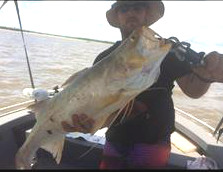 Join in and write your own page! It's easy to do. How? Simply click here to return to Best Fishing Story.