Karama Shopping Plaza
Since March 2020 life as we know it has changed forever due to the infectious, deadly coronavirus COVID-19
Darwin is currently fighting to prevent the spread of this disease with almost every aspect of normal life affected.
As governments everywhere restrict everything from international travel to any local activities which allow the virus to spread,  only essential and necessary activities are permitted.
To read the latest information see the Secure NT website
The Karama Shopping Plaza serves the Karama - Malak - Sanderson area in Darwins northern suburbs with a Tavern, Woolworths Supermarket, Post Office and other retail shops.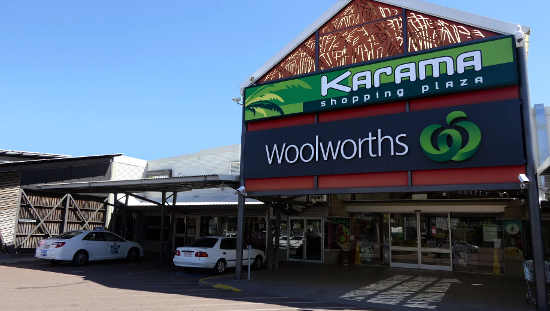 Karama Shopping Plaza main entrance
Kalymnos Rd
Karama NT 0812

Shopping Centre Hours:
Mon - Fri: 8.00 AM -10.00 pm
Saturday: 8.00-10.00 pm
Sunday: 8.00am-10.00 pm
Shops at the main centre building;

The Member for Karama, Ngaree Ah Kit MLA,
Electorate Office; shop 27
ph 8999 6659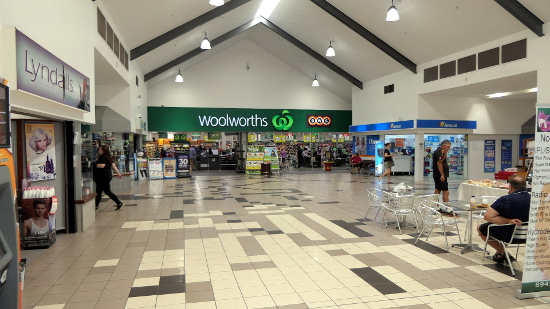 Inside Karama Shopping Plaza on a quiet morning.
A 24hr Caltex Petrol Station is located seperately next to the shopping centre.
Ph 8945 1566

Click here to build a full web page for your business.