Since March 2020 life as we know it has changed forever due to the coronavirus COVID-19

Local businesses are adjusting to the 'New Normal', please check with the advertised contact for any updates or changes to an advertised service.
Malak Mini Art Market on Saturday mornings
by DCA
(Malak, NT)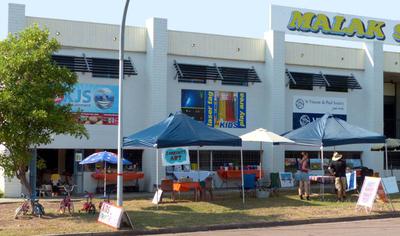 Malak Mini Markets
NEW

DCA community art is now available at the Saturday evening Malak Marketplace until Sat October 10

Local community artists are encouraged to display and sell their art on Saturday mornings on Malak Crescent on the street outside the Underground Community Arts Space (at Malak Shopping Centre).

Darwin Community Arts (DCA) through the Underground Community Art Space is holding a trial of the Malak Mini Art Market to gauge support form both local community artists and the local community.

The markets are held between 9am and 12 noon every Saturday morning, local artists need only bring their art, a table and a chair. Local community groups and schools are also welcome to fundraise at the market. Ideally a portable shade structure, a table and chairs along with some signage and what they have to sell is all they need to participate.

DCA is also running Saturday Morning Women's Workshops at the same time. If you are interested in makeing art, craft or Do It Yourself, then Underground Community Arts Space at Malak is the place to be!

For more information email Lina Paselli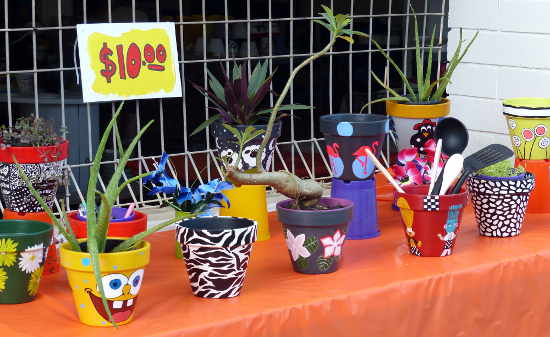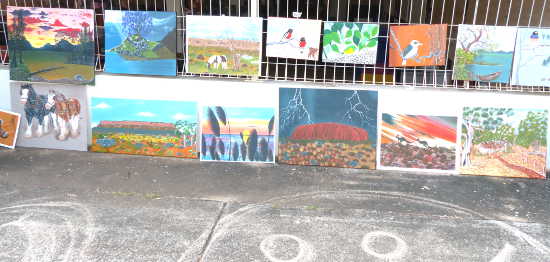 Join in and write your own page! It's easy to do. How? Simply click here to return to Darwin crafts.