Malak Shops and Offices
The Malak Shops and Offices include a supermarket, a service station, a medical centre, Darwin Community Arts, AFANT and a Youth Multicultural centre.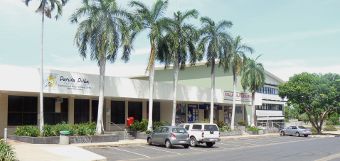 Malak supermarket and offices
The Malak Marketplace will run each Saturday evening from 5 September to 10 October 2015 5pm to 9pm 
Call in for fresh produce, art and crafts and delicious food.

A Community Bank is NOW OPEN
at 40 Progress Drive, Nightcliff
Vinnies shop at Malak
AFANT
8945 6455
BP Service Station
8927 6557
Darwin Community Arts
8945 7347
Darwin Seniors Computer Club
8948 1274
KJS Cafe & Entertainment
8927 1133
Malak Community Shed
0407 454131
Malak Fish & Chips
8945 0117
Malak Supermarket
8927 0496
Multicultural Centre
8945 9122
Video 2000
8927 5446
Vinnies Malak
8945 4722
---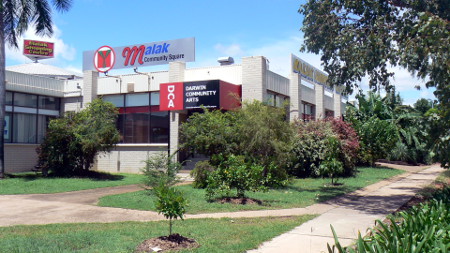 Malak Community Square
DCA and theatre entrance at Malak Shops
The entrance to Darwin Community Arts, the Theatre, Darwin Seniors Computer Club, AFANT and the Telecentro is at the Chambers Crs side of the Malak Centre.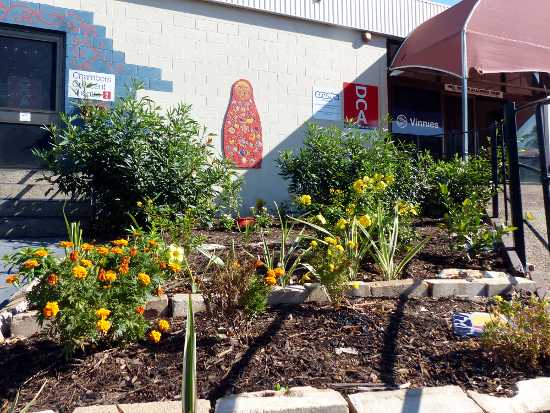 Community Garden at Theatre entrance
Click here to build a full web page for your business or service.
---
Return from Malak Shops and Community to Enjoy Darwin Home.
---