Mazda Bravo 1998
by aaron mcdonald
(casuarina, nt, australia)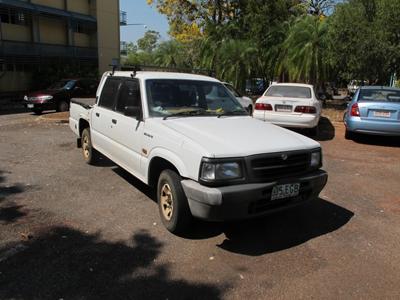 Mazda Bravo Twin Cab Ute
1998 Mazda Bravo Twin Cab for sale.


I've had this car for 8 and a half years now; he's served me well and never broken down. taken me all over the country, numerous times!
Done a fair few k's but seems to be running fine: just drove from cairns to darwin with no hassles.
qld rego runs out in a few days, and as i'm now a student, i'm not needing a car anymore.
it'll need a little work to pass roadworthy, hence it's being sold as-is.
Contact;
0416116619
hoist.the.colours@hotmail.com