Since March 2020 life as we know it has changed forever due to the coronavirus COVID-19

Local businesses are adjusting to the 'New Normal', please check with the advertised contact for any updates or changes to an advertised service.
Mazda Bravo 1998
by aaron mcdonald
(casuarina, nt, australia)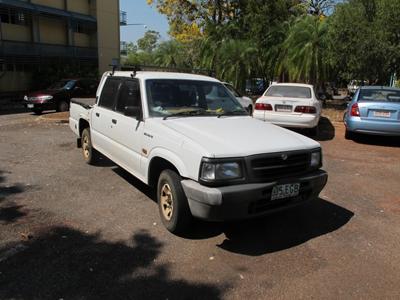 Mazda Bravo Twin Cab Ute
1998 Mazda Bravo Twin Cab for sale.

I've had this car for 8 and a half years now; he's served me well and never broken down. taken me all over the country, numerous times!

Done a fair few k's but seems to be running fine: just drove from cairns to darwin with no hassles.
qld rego runs out in a few days, and as i'm now a student, i'm not needing a car anymore.
it'll need a little work to pass roadworthy, hence it's being sold as-is.

Contact;
0416116619
hoist.the.colours@hotmail.com
Join in and write your own page! It's easy to do. How? Simply click here to return to Cars for Sale.