Northern Tango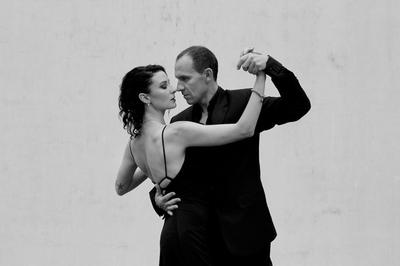 Tango Dancers
Northern Tango is a social Tango group in Darwin. Drawn to the magic of Argentine Tango, the group facilitates learning, practice and social dancing.


The Group organises Tango workshops in Darwin through the year with several recognised international and interstate teachers and holds a regular weekly "practica" (practice) and a monthly "Milonga" (social dance) on the last Friday of the month.

Monday Night Practicas
7-9pm $5
Malak Community Hall
33 Malak Crescent, Malak

FRIDAY NIGHT MILONGA
Every last Friday of the month 8pm - 11pm
Coconut Grove Seniors Hall
24 Musgrave Crescent Coconut Grove
$5 - tea,coffee, water available - BYO


Classes
Thursday nights - call to confirm start dates
Beginners 7pm

Focus class 8pm
for experienced dancers

Cost $12 per class - or $15 if participating in both classes on the same night

Call Kelly 0448 664 593 for starting dates for the six week blocks

Call Kelly or Carol 0435 531 959 for all General information
It is with great pleasure that we present to you a weekend of fabulous Tango with David and Dianne from Sidewalk Tango.
They were here this time last year and we had a thoroughly enjoyable weekend with these two very fun loving and exceptional dancers.

With years of experience in Tango, Teaching and performing, they bring with them a wealth of knowledge.

Sunset Harbour Cruise
Not only will we be participating in workshops with David and Dianne - you are welcome to join us on a Sunset Harbour Cruise on Saturday July 30. Currently the cost will be $65 per head, but if we get 10 or more people, we are eligible for a discounted rate.
So please confirm asap if you would like to join us on a Sunset Harbour Cruise by contacting Kelly on 0448 664 593 or by email to northerntango@gmail.com - everyone is welcome so bring your non Tango friends.

Thursday July 28 - Technique classes -
As a bonus for Northern Tango - David & Dianne will present two Technique classes - one for Leaders and one for Followers - these classes are HIGHLY recommended for everyone and will set you in good stead for the rest of the weekend.

Friday July 29 - workshop followed by Milonga -
Pack a spare shirt - wear your best pants - BYO for later.
In the workshop from 7pm gain some hot tips for achieving a wonderful embrace and how to dance in the Milonga - great social dancing skills that are essential for a pleasing night of dancing.
Then from 8:30pm touch up the deodorant, swap shirts, or throw on your dress, pour you BYO and get set for a glorious night of Tango and a performance from David and Dianne.

Workshops over the weekend - private lessons available - and a farewell Milonga : details coming soon. You'd be mad to miss it.
This will be one of only two opportunities like this in Darwin for 2016 - so set your reminders and be part of a fantastic weekend of Tango.