Since March 2020 life as we know it has changed forever due to the coronavirus COVID-19

Local businesses are adjusting to the 'New Normal', please check with the advertised contact for any updates or changes to an advertised service.
Northern Tango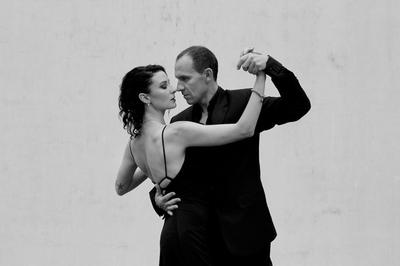 Tango Dancers
This event has no 2023 dates listed. Please contact the organiser directly with any queries.

Northern Tango is a social Tango group in Darwin. Drawn to the magic of Argentine Tango, the group facilitates learning, practice and social dancing.


The Group organises Tango workshops in Darwin through the year with several recognised international and interstate teachers and holds a regular weekly "practica" (practice) and a monthly "Milonga" (social dance) on the last Friday of the month.

Sunday Practica
4:30pm to 6:30pm $5
Studio 13 - at the back of the clock tower shops
13/1 Caryota Crt, Coconut Grove

FRIDAY NIGHT MILONGA
Every last Friday of the month 8pm - 11pm
13/1 Caryota Crt, Coconut Grove
$5 - tea,coffee, water available - BYO


CLASSES
Thursday nights - call to confirm start dates
Beginners 7pm to 8pm
Focus class 8pm to 9pm

Cost $12 per class - or $15 if participating in both classes on the same night

Call Kelly 0448 664 593 for further information and to confirm class times.

Check the Facebook Northern Tango (Group) page for the latest news on visiting Teachers and workshop weekends.

Every effort is made to keep the information up to date - we recommend contacting 0448 664 593 to confirm times and venues.