Sabine Road Shops
The Sabine Road shops consists of specialized small businesses including African Beauty, Halal Meats, Greek Sweets and Pizza Capers. Located on the corner of Sabine Rd and McMillans Rd. it is easy to reach from any of Darwins Northern Suburbs.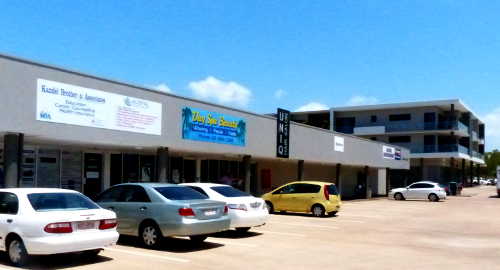 Sabine Road Shops
Add a full page description of your business here for free.
The site will add a link from this page to your new page.
African Beauty


0411 970 116


Sa Bai Thai Takeaway


8985 5430

Laundry Plus Dry Cleaning


8985 2054

Kandel Brother & Associate


8985 3050


Auspal Financial Solutions


8985 3926


Day Spa Beauty


8948 0258


UNIQ Hair Salon


Sabine Supermarket & BottleMarket


8985 6918


8985 3258


Diamond Property Group


8985 6399


J'J's Fish & Chips


8948 1338


African Beauty


0411 790 166


Shoezaz


8948 1349


Memories of India Restaurant


8948 0800


Kerry's Massage


0421 678 828


Pizza Capers


PH 134PIZZA


Vangie's Kitchen


0410 396 229


Sweet Tooth


8985 3538


Green Goddess Florist


8948 0016


Suhana Halal Meats


0404 112 464