VX Executive V6 Holden Commodore Wagon 2001

(Palmerston NT)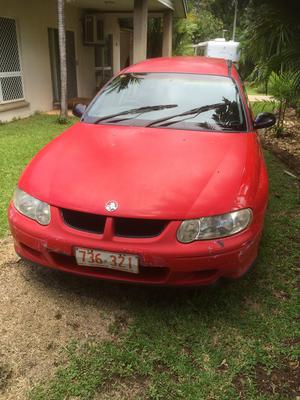 VX Executive V6 Holden Commodore Wagon 2001-Automatic


Priced to sell, mechanically sound, recently had new engine mounts installed, radiator overhauled, the aesthetics are not the best, but this car runs beautifully, we are the second owners and purchased the Holden from near new.
Its had all services done and has been looked after mechanically. great for second or work car, 250000km on clock,it is unregistered however will pass rego check no problem at all.
Call Linda 0408089672
Join in and write your own page! It's easy to do. How? Simply click here to return to Cars for Sale.