Since March 2020 life as we know it has changed forever due to the coronavirus COVID-19
To read the latest information see the Secure NT website  and  NT Steps to the New Normal 
Local businesses are adjusting to the 'New Normal', please check with the advertised contact for any updates or changes to an advertised service.
Wicked NRG
by Vanessa O'Grady
(Stuart Park, Casuarina and Yarrawonga)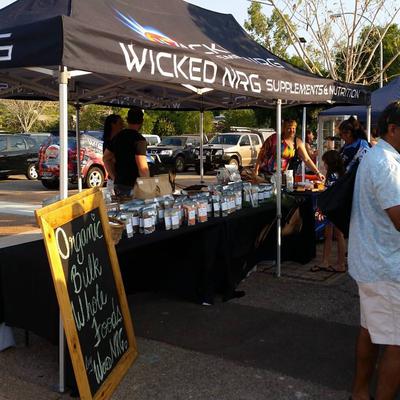 At the Malak Markets Saturday 5pm to 9pm
Wicked NRG is all about NUTRITION because its all about LIVING. Living a Healthy and Fit Lifestyle so you can wake up everyday feeling amazing and LIVE THE LIFE you want to LIVE.


We have an extensive range of Organic Wholefoods, Superfoods, Vitamins & Herbs and a wide range of Sports Nutrition and Supplements.
Let us show you how to integrate supplements into Everyday Life to increase your recovery and have a Healthier Body.
Visit our Facebook and website for more information;
www.facebook.com/WickedNRGSupps
www.wickednrg.com.au