Wicked NRG
by Vanessa O'Grady
(Stuart Park, Casuarina and Yarrawonga)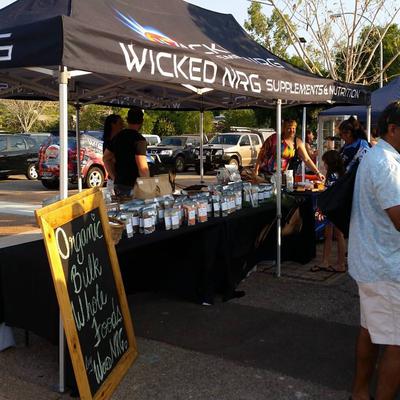 At the Malak Markets Saturday 5pm to 9pm
Wicked NRG is all about NUTRITION because its all about LIVING. Living a Healthy and Fit Lifestyle so you can wake up everyday feeling amazing and LIVE THE LIFE you want to LIVE.


We have an extensive range of Organic Wholefoods, Superfoods, Vitamins & Herbs and a wide range of Sports Nutrition and Supplements.
Let us show you how to integrate supplements into Everyday Life to increase your recovery and have a Healthier Body.
Visit our Facebook and website for more information;
www.facebook.com/WickedNRGSupps
www.wickednrg.com.au