Choice Credit Card Report
 A Choice credit card survey found Bendigo Banks credit card conditions are among the fairest and cheapest for users. 
Choice surveyed more than 20 financial institutions, considering interest rates, fees and how interest is applied to outstanding balances.
It found Bendigo Bank had a suite of credit cards that did the right thing by its customers.

Bendigo Basic Credit Card
Jeff Watson, Nightcliff Community Bank® Branch Manager, said the results were pleasing but not surprising.
"Our entire business is customer-focussed and we attempt to exceed customer expectations every day," Mr Watson said.
"We do this through outstanding customer service, but also by providing banking products that are straight forward, easy to understand and ensure prosperity for both the customer and the bank.
"We believe our customers should be treated fairly and our credit card terms and conditions reflect that belief," he said.
Mr Watson said unlike some other providers, when you make a purchase with your Bendigo credit card, interest is only charged from the date your statement is issued-not when you make the purchase.
"This works in our customers' favour, because the interest charged isn't as high."
Bendigo Bank also looks at ways its banking products can benefit the wider community.
"In 2005 we formed a partnership with the RSPCA to establish a credit card product to help save the lives of homeless animals," Mr Watson said.

Bendigo RSPCA Card
"Customers who use our RSPCA Rescue VISA Cards see either a set $3 monthly donation or a percentage of their spend donated to the RSPCA's national Adopt-A-Pet program.
"This has helped raise more than $580,000," he said.
For more information on Bendigo Bank credit cards go to www.bendigobank.com.au or visit your local Community Bank® branch.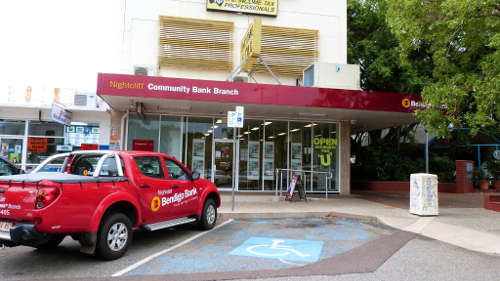 Nightcliff Community Bank® 40 Progress Drive Nightcliff
Community Banks® are a partnership between local communities and the Bendigo and Adelaide Bank.
Australia wide, the Community Bank® Branches have contributed more than $180 million to strengthen  their local communities.   

Read more about how they benefit local communities.
---
Return from Choice Credit Card Report to Enjoy Darwin Home.

---