Since March 2020 life as we know it has changed forever due to the infectious, deadly coronavirus COVID-19
Darwin is currently fighting to prevent the spread of this disease with almost every aspect of normal life affected.
As governments everywhere restrict everything from international travel to any local activities which allow the virus to spread,  only essential and necessary activities are permitted.
To read the latest information see the Secure NT website
The area has a colourful history, site of the first freshwater well in the new settlement established by George Goyder in 1869, but today is a quiet boardwalk through dense rain forest.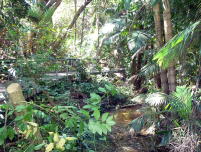 Darwin city rainforest
The easy way there if you are on foot is to walk down behind the bus stop outside the YWCA in Mitchel St.

A short walk takes you from a busy street to a long stairway leading to a dense forest area.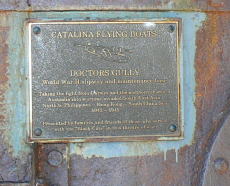 Catalina Flying Boat Memorial
Follow the wooden walkway through the jungle to emerge at the location of the fish feeding tourist centre. 

A rusty harbour buoy stands guard, carrying a memorial plaque for the WW11 Catalina Squadron.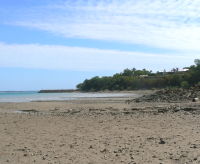 Low Tide at Doctors Gully
If you arrive at low tide the place will be quiet, fish need water to put on a show .
 Check the tide times if you want to see the hundreds of fish and rays that come in for a free feed at high tide.
Aquascene Admission Prices
Adult: $15.00
Child (3-15 years): $10.00
Seniors: $10.00
Families (2 Adults plus 2 or 3 Children aged between 3-15): $43.00