NT Fleet Solutions
by NT Fleet Solutions
(Pinesland 0829 NT)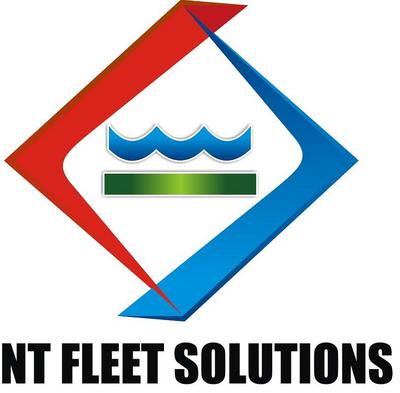 NT Fleet Solutions
NT Fleet Solutions is a family owned business based in Darwin at the Top End of Australia.


Contact us now!
Phone: (08) 8931 3337
We provide a one stop automotive shop for a range of commercial and private vehicles, where no job is too big or too small. Our experienced mechanical team provide professional, premium services at local prices and pride themselves on a high level of customer service and return of customer satisfaction.
We work with and offer all mechanical requirements and accessories for Fleet Motor Vehicles, Agriculture, Transport, Civil, Mobile Plant, Commercial Marine, Aquaculture, Horticulture, Independent and more. Our commercial and private customers experience our services as a one stop automotive shop in which all workscopes are conducted in a timely and efficient manner. Our services include but are not limited to registration inspections, preventative maintenance, scheduled servicing, repairs, auto electrical, windscreens and glazing, upholstery, hydraulic repairs and accessories. All automotive services can be catered for at NT Fleet Solutions from oil changes to heavy vehicle maintenance programs. We service all makes and models of vehicles ranging from 4WDs to caravans to motorbikes to trucks.
We liaise and discuss all workscopes with our customers after job completion so our customers can learn about their vehicles as well as always supplying price estimates in advance, to ensure our customers always leave satisfied.
Our services can be as simple as an oil change to componentry change outs and break downs. We are also introducing $70- $100 vehicle health checks as a quick way customers can have their vehicle's checked over without encountering the larger costs of general services. These checks include inspecting vehicle tyres, oil, lighting, engine, suspension, steering and brakes to ensure that a customer's vehicles is running correctly, safely and is well maintained to prevent any possible damages that could otherwise occur.
Our team is so dedicated to our customer's vehicle needs that we even offer weekend, out of standard business hour and pick-up and delivery appointment services. We know that business hours are busy times for our customers so we work on vehicles after hours to make things a little easier for our customers. This endorses building a strong returning clientele base and ensuring that our customer vehicle needs are met and that they are running as they should be.
NT Fleet Solutions has the goal to ensure that our customers leave with a fully repaired and maintained vehicle and with a high level of personal satisfaction.
NT Fleet Solutions is keeping you on the road
Contact us now!
Phone: (08) 8931 3337
Fax: (08) 8931 3341
Address: Units 3 & 4, 894 Stuart Highway, Pinelands 0829 NT
Email:
dmin@ntfleetsolutions.com.au
Website:
www.ntfleetsolutions.com
Facebook:
www.facebook.com/ntfleetsolutions