Since March 2020 life as we know it has changed forever due to the infectious, deadly coronavirus COVID-19
To read the latest information see the Secure NT website
From Friday 1 May some restrictions will begin to ease.
See the NT Steps to the New Normal 
The details on this page may not be current due to changing conditions, please check with the advertised  contact for any updates or changes.
Salsita Dance School

(Darwin, NT)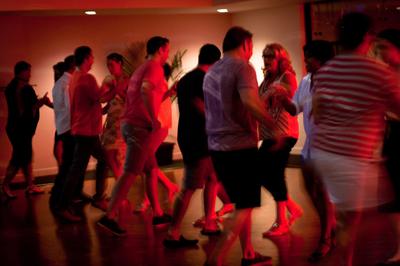 At Salsita Dance School, we teach Salsa to students of all levels, from beginners to advanced, and offer practical, fun and easy ways of learning dances.


We will help you feel confident on the dance floor and enjoy yourselves.
We offer regular classes.
Find more details here.
www.salsitadarwin.com.au
or us contact at
salsitadarwin@yahoo.com