Since March 2020 life as we know it has changed forever due to the coronavirus COVID-19

Local businesses are adjusting to the 'New Normal', please check with the advertised contact for any updates or changes to an advertised service.
The Magic Pill at Deckchair Cinema Fundraiser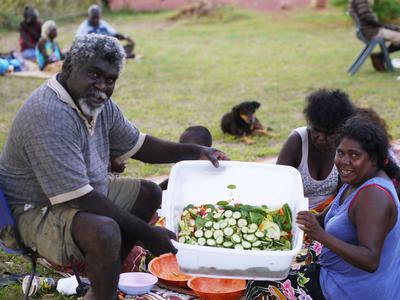 Hope For Health Arnhem Land Fundraiser
The Hope For Health program Works with Yolngu communities on Elcho Island, supporting participants regain control of their health with a return to a traditional diet.

The program has been so successful, it is featured in the documentary The Magic Pill. A powerful film which follows the stories of brave individuals taking back their health through a paradigm shift in eating.

The film makers were present at the very first Hope For Health Retreat on Elcho Island and captured the remarkable health outcomes experienced by all who attended.

The Hope For Health team will be sharing the amazing stories featured in The Magic Pill by holding a fundraising showing of the film, at the Deckchair Cinema, on Thursday 31 May.

This special event forms part of the Reconciliation Week celebrations and provides an opportunity to connect with the Yolngu people of Arnhem Land, as they find their way back to vitality.

A delicious, healthy, menu will be available from 6pm, along with fundraising activities and fabulous prizes in the Hope For Health raffle. Movie commences at 7.30pm

Tickets are available now through the Hope For Health website at: www.hopeforhealth.com.au

Join in and write your own page! It's easy to do. How? Simply click here to return to Darwin 2018 Calendar.