Darwin 2017 Calendar
 Add your event here.
Since March 2020 life as we know it has changed forever due to the infectious, deadly coronavirus COVID-19
Darwin is currently fighting to prevent the spread of this disease with almost every aspect of normal life affected.
As governments everywhere restrict everything from international travel to any local activities which allow the virus to spread,  only essential and necessary activities are permitted.
To read the latest information see the Secure NT website
 The 2019 calendar is now open for information submissions.
Click here to add your event to the 2019 calendar.
Add your event now to the 2018 calendar to let everyone plan their year. Whether it's a fundraising event, a school play or a seabreeze festival, there is room for everyone.
Build a full Information page for 2017.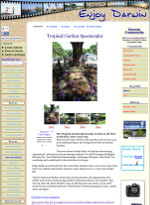 Sample Page
Use the form below to tell people all about your event - simply fill in the details to produce a full page of information.
Add up to 4 images - maybe some photos or a logo.
This information page will be linked to the Event Name listed in the Main 2017 Calendar page and the Blog and Facebook

If you just want a listing on the Main 2017 Calendar page, add your Event Name, Location & Date information here.
This is only a brief entry, for a full page use the form immediately below. It will expand when you click in the box below.
Darwin 2017 Calendar Events
Click below to read event details.
---
The form below is to add a simple Name, Place and Time for your event. These details will be added manually if you use the page builder form above.

---
---
Return to main 2017 calendar of Events.
Return Home from Darwin 2017 Add your event page

---