Darwin 2017 Calendar
 
those were the days......
 The 2020 calendar is now open for information submissions.
Click here to add your event to the 2020 calendar.
The 2017 information below is kept for historic reference.
Build a full Information page for 2017.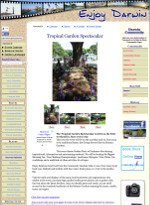 Sample Page
Use the form below to tell people all about your event - simply fill in the details to produce a full page of information.
Add up to 4 images - maybe some photos or a logo.
This information page will be linked to the Event Name listed in the Main 2017 Calendar page and the Blog and Facebook

If you just want a listing on the Main 2017 Calendar page, add your Event Name, Location & Date information here.
This is only a brief entry, for a full page use the form immediately below. It will expand when you click in the box below.
Darwin 2017 Calendar Events
Click below to read event details.
---
---
Return to main 2017 calendar of Events.
Return Home from Darwin 2017 Add your event page

---