Pictures of Adult Crocodiles
Pictures of Adult Crocodiles in the NT
Pictures of adult crocodiles in the Northern Territory collected by fishing guides, tour guides, tourists and local people as they live amongst one of the largest crocodile populations in the world.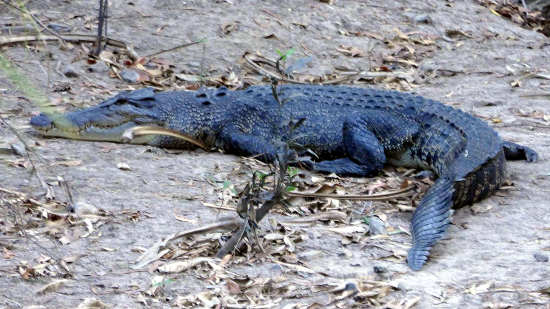 Large croc beside the road at the Finniss River Bridge.
A saltwater crocodile of this size (above) could easily take an adult person. They move about a lot, particularly in the wet season and can turn up in unexpected places, even quite small streams and waterholes.
The freshwater crocodiles are not normally aggressive but can inflict serious wounds if provoked.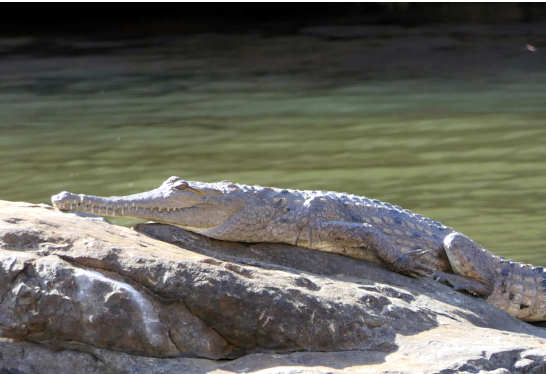 Freshwater Crocodile at Nitmiluk Gorge NT
Crocodiles will eat anything they can catch.
This photo of a croc with a turtle was sent in by Darwins Barra Base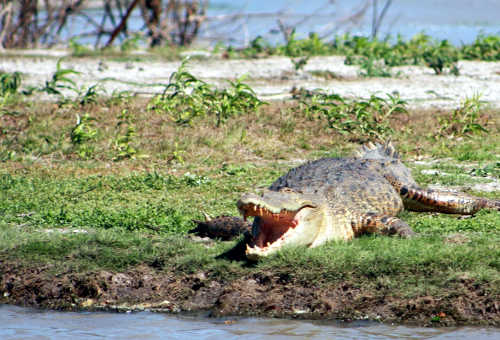 Being cold blooded, Crocodiles need the sun for warmth
Any boat trip around Northern Territory waterways will almost certainly come across crocodiles. Although they were hunted almost to extinction their numbers have increased dramatically since they became a protected species. 
Crocodile numbers have grown to the point where there is now a movement to allow limited hunting again. Hunting was banned in 1967 when crocodiles were on the verge of extinction in Australia after many years of extensive hunting for their valuable skins.

Crocodile farms are now able to supply the demand for crocodile products, allowing the wild animals to live with only one real enemy - other crocodiles!
The NT News front page story May 23 2007


Crocodile sighted at Casuarina Beach Darwin
Local newspapers often have stories on crocodiles in places they shouldn't be.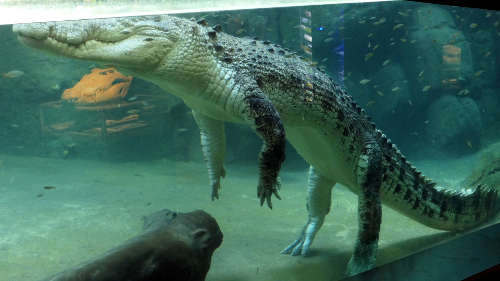 Crocodile aquarium at NT Wildlife Park -below water view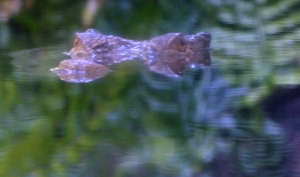 Crocodile aquarium -above water view
These pictures from the aquarium at the NT wildlife park show how easy it is to not see a lurking Croc in it's natural habitat.
This one is about 3+ metres long, capable of taking a full grown person, yet is only just visible above the waterline.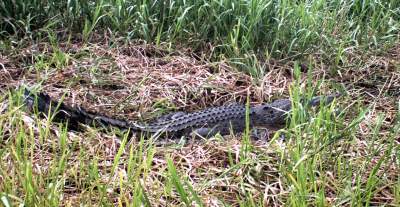 Marcel from Wipella Dreaming snapped this female guarding her nest.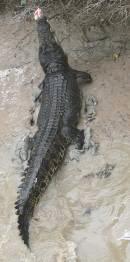 (Above) These days many eggs are collected by licensed crocodile farms to be incubated  and hatched in captivity. It is estimated that only about 1% of eggs survive in the wild, enough to maintain a population.
(right) A big croc takes a bait on the Adelaide River. Photo by Marcel on a tour with Goanna Eco Tours.

This tour used to leave from Darwin early and take you to the Adelaide River Cruise to see the famous jumping crocodiles, then on to waterfalls and swimming in Litchfield Park.
Unfortunately it is no longer available
More crocodile pictures taken on the Spectacular Jumping Crocodile Cruise on the Adelaide River near Darwin.
Check for more crocodile tours and information here
---
Return from Pictures of Adult Crocodiles to Enjoy Darwin Home.

---