Darwin 2015 Calendar - Add your event here.
Whether it's fund raising, a fishing competition, a floral show or a fridge festival, there's room for everyone.
Build a full Information page for 2015.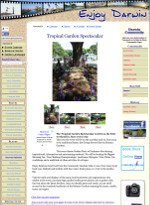 Sample Page
Use the form below to tell people all about your event - simply fill in the details to produce a full page of information.
Add up to 4 images - maybe some photos or a logo.
This information page will be linked to the Event Name listed in the Main 2015 Calendar page and the Blog and Facebook
If you just want a listing on the Main 2015 Calendar page, add your Event Name, Location & Date information here.
Darwin 2015 Calendar Events
Click below to read event details.
---
The form below allows for a brief listing on the Darwin Calendar and only includes the Name, Time & Date and Place of any event. There is no need to fill this out if you have included that information in the full page of information above.